Oct. 20, 2022
An air source heat pump (ASHP) works by transferring heat absorbed from the outside air to an indoor space. This works via the wet central heating systems to heat radiators and provides domestic hot water. Heat pumps work similarly to a refrigerator: they absorb heat and transfer it to another medium.
Certain air source heat pumps can also work as a cooling system in the summer months. Most commonly they are placed outside of a building where there is adequate space for the installation.
In order to achieve Net Zero by 2050, the UK government aims to install 19 million heat pumps in new builds. With the increase in heat pump deployment, the UK government grants make this renewable energy source even cheaper to run and reduces the burden of air source heat pump costs.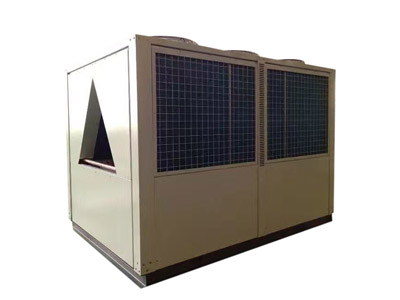 Air Source Vortex Type Heat Pump Water Heater
Advantages of Air Source Heat Pumps
There are numerous benefits to using heat pumps. With an air source heat pump, you can save money on your energy bills and reduce your carbon footprint compared to a gas or electric heating system. One of the key advantages of air source heat pumps is their versatility and affordability. An ASHP can work for either heating or cooling purposes and can be used for space heating or water heating.
The most important advantages of purchasing an air source heat pump are the following:
Low Carbon Footprint
Air source heat pumps have are a form of low carbon heating, as they use the outside air to heat or cool your home. If you are switching from a coal- or electricity-based heating system, you can significantly reduce your carbon emissions. For every 3 to 4 units of energy produced from an air source heat pump, only 1 unit of electricity is used, making it a far better alternative to cut emissions.
By switching to air source heat pumps, you can reduce your energy bills as you'll be using the outside air for your heating and cooling needs. Your savings will be more significant if you are going from an electric or coal-based system. Although the upfront cost is fairly high, you will be eligible to receive a significant portion of your investment from RHI payments. You can save up to £1,335 with an air source heat pump.
The running costs of heat pumps depends on a few factors, from the efficiency, to the amount of heat needed, and the temperature of the heat source.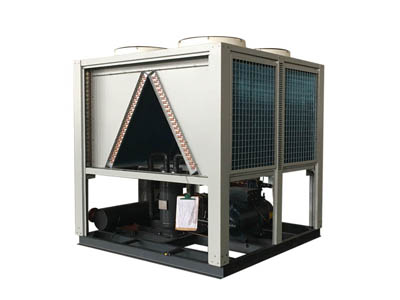 Air Source Vortex Type Heat Pump Water Heater
Eligible for RHI
You could receive payments by generating your own heat through the Renewable Heat Incentive. By making use of this green energy grant, you can save even more on your energy bills.
Air-to-water heat pumps are eligible for the domestic RHI and the scheme has been extended until March 2022. This means, if you install your heat pump within that deadline, you will receive payments for each unit of heat generated for a period of 7 years. The domestic RHI payments are calculated based on the current RHI tariffs, your heat pump's SCOP, and of course, your energy demands.
Air source heat pumps can be used for both heating and cooling purposes. Depending on the model, they can provide cooling in the summer and heating in the winter. All you need to check is that the COP of your air source heat pump should be above 0.7 for cooling.
In addition, air source heat pumps work very well with underfloor heating — so if you want to get the most out of your system, you should strongly consider installing underfloor heating.
Can Be Used for Space Heating and Hot Water
Depending on the air source heat pump, you can also use it to heat your water. This depends on the temperature of the water in the heating system (also known as 'flow temperature'). To be able to heat water, the flow temperature needs to be approximately 55°C. If your system is only designed for space heating, the flow temperature will be 35°.
If you are looking for both space heating and water heating, then opting for an ASHP that has a flow temperature of 55°C is needed.
If you want to get more information about the air source heat pump water heater, welcome to contact us today or request a quote.