Jun. 17, 2019
Industrial Water Cooled Chiller is a kind of professional equipment mainly used for industrial refrigeration. In recent years, there is a large demand for various types of industrial chiller equipment in the industrial market. In the pursuit of energy saving and low carbon, the development of industrial chillers It is also necessary to pay attention to energy conservation. The future industrial development will also be a development model of low energy consumption and high energy production. All low-carbon energy-saving technologies of chillers will be popularized by people.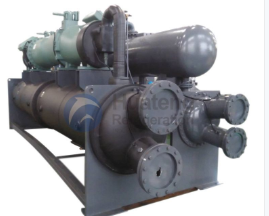 The development of Water Chiller For Aquaculture equipment is gradually moving toward a low-carbon environment, which is an inevitable trend in the future, and this day will come sooner. At present, China's economic aggregate ranks third in the world, and the output of major equipment manufacturing industry ranks first in the world. However, China's industrial chiller equipment manufacturing industry is generally in the downstream and low-end position in the global industrial chain and has always been "manufacturing. If a big country does not "manufacture a strong country" and wants to change to a "manufacturing power", it must develop low-carbon equipment and be at the forefront of all countries.
In addition, low-carbon green environmental industrial chiller equipment is also an urgent demand and development trend of the domestic refrigeration market. At present, many industrial chiller equipment adhere to the technical excellence, constantly creating new trends in refrigeration equipment production, investing more energy in research and development and production of low-energy, green chillers.